The ❌s and ⭕s to ❤️ in LI-Kick
Providing a fun, safe place to connect with and meet new people is at the core of LI-Kick's philosophy. Upon joining, your social circle immediately expands as you meet your teammates, players in your league and then the thousands of players in all of LI-Kick. Each game night provides a natural way to meet more people and an opportunity to connect on a deeper level. Whenever and wherever you see someone wearing an LI-Kick shirt it's your ticket to break the ice as you know you already have atleast one thing in common.
14 couples that have met in LI-Kick are now married or shortly headed down the aisle and countless more couples use LI-Kick as a fun date night.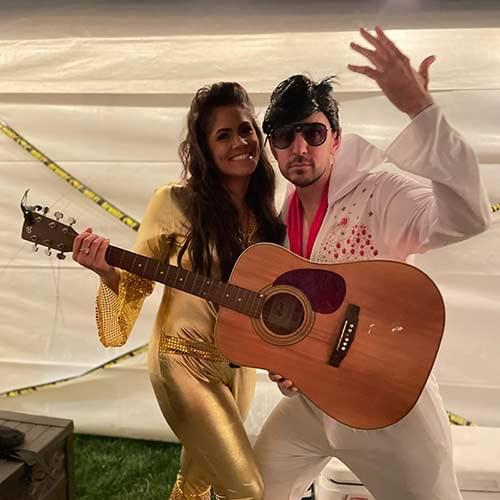 Making Date Night Easy
While we love Long Island and all the things it has to offer, we know that dating on Long Island can make it hard for couples to find new and fun experiences to share. Our leagues run year-round and our wide array of sports and events are the perfect low cost, low stress date night.
Couples that play sports together find that the activity can help strengthen their relationship by improving communication, building trust, and fostering a sense of teamwork. Physical activity also releases endorphins, which can increase feelings of happiness and reduce stress. Additionally, participating in a shared activity can create a sense of bonding and shared experiences, leading to a deeper connection between partners.
Still Looking for your Forever Teammate?
Stop swiping and start sliding with these tips for finding your soulmate through playing in our leagues and events.
Participate in a variety of sports & events. Each of our offerings attract different groups of people, by trying something new your more likely to meet more people.
Be open-minded: Appraoch each game and each new person with an open mind and don't be afraid to strike up a conversation.
Join as a free agent. Getting out of your comfort zone is key to meeting more people and building new friendships or relationships.
Be yourself, as with most things in life authentcity is key.