Pajama Party
Take the field, court or lanes in your favorite comfy lounge pants, oversized shirts or feety pajamas.
Decades Jam
Travel back in time to your favorite decade by combining vintage elements from the period.
Take Pride
Celebrate what makes your team proud, whether its your patriotism, a favorite sports franchise or culturally related, LI-Kick welcomes you to come as you are.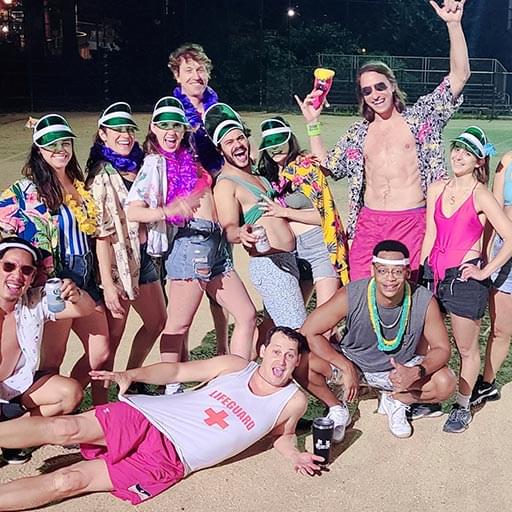 Beach Party
Flip flops, bathing suits and sunblock are optional, but recommended for this hot summer beach party.
Team Theme
Get your teams creative juices going -- this seasons teams mix things up by choosing their own theme.
Ugly Sweater
It wouldn't be the holidays without some ugly and funny sweaters. Get in the holiday spirit by dressing up (or down) for the occasion.